Episode #421: Jeff Weniger, WisdomTree – Market Update: Inflation, FAANG 2.0 & Signs of A Bear Market Low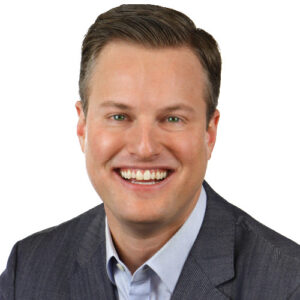 Guest: Jeff Weniger, CFA serves as Head of Equity Strategy at WisdomTree.
Date Recorded: 6/1/2022     |     Run-Time: 1:25:12
---
Summary: In today's episode, we're talking about everything going on in the market and economy. We touch on inflation and why Jeff first tweeted about rising food prices over a year ago. Then we get into the market and discuss the relationship between interest rates and different sectors, the recent outperformance of consumer staples vs. consumer discretionary, and why Jeff is bullish on companies returning cash to shareholders.
As we wind down, Jeff shares some signs he's looking out for that may signal this bear market has bottomed.
---
Comments or suggestions? Interested in sponsoring an episode? Email us [email protected]
Links from the Episode:
1:11 – Intro
1:50 – Welcome to our guest, Jeff Weniger
2:43 – Jeff's thoughts on inflation and a 2022 recession
5:01 – Episode #419: Peter Zeihan
15:29 – Looking to the market itself for cues for value versus growth
18:52 – FAANG vs FAANG
22:55 – Is today's market similar to the dot-com boom?
39:00 – Emerging market stocks, the bull case of Japanese equities, and the all-time low on the dividend yield
48:29 – Bryce Harper saying meme incorrectly (link)
50:34 – His thoughts on equities as he looks to the horizon
54:00 – Conservative Investing (Robeco)
1:03:02 – Signs of a bear market bottom
1:16:10 – Why Jeff thinks the US birth rate may surprise on the upside
1:20:03 – Jeff's most memorable investment
1:21:30 – Learn more about Jeff; wisdomtree.com; Twitter; LinkedIn
Transcript of Episode 421:
Coming soon.