It's time to stock up your freezer with the latest Co-op £5 meal deal which is in stores from 1 June 2022.
The Co-op Food's freezer filler meal deal is always a favourite with savvy shoppers, and it provides a quick, cheap meal when you're in a rush, or you fancy a treat.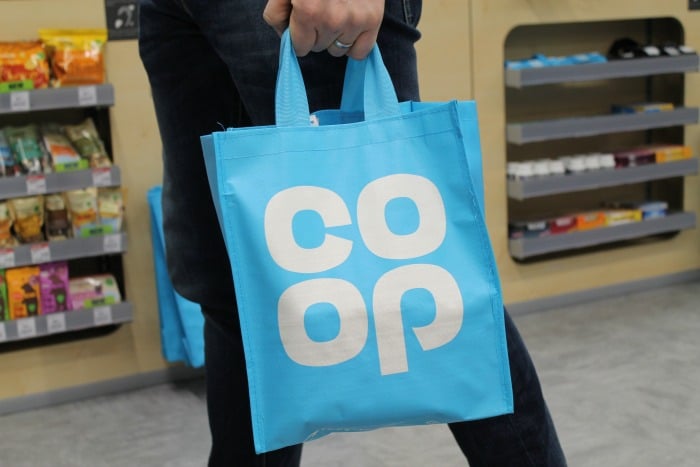 After some easy and quick dinners that won't break the bank?
Then this £5 meal deal from the Co-op is perfect.
This month's Co-op meal deal includes pizza, sides, and pudding for a cheap freezer dinner.
(Just don't tell the kids about the ice cream…I want to keep that for myself!)
One of the reasons it's so popular is because you make such big savings!
If you bought all of the frozen foods separately it would cost you £13.55 saving you a decent £8.55 on this bargain £5 deal.
Co-op £5 frozen meal deal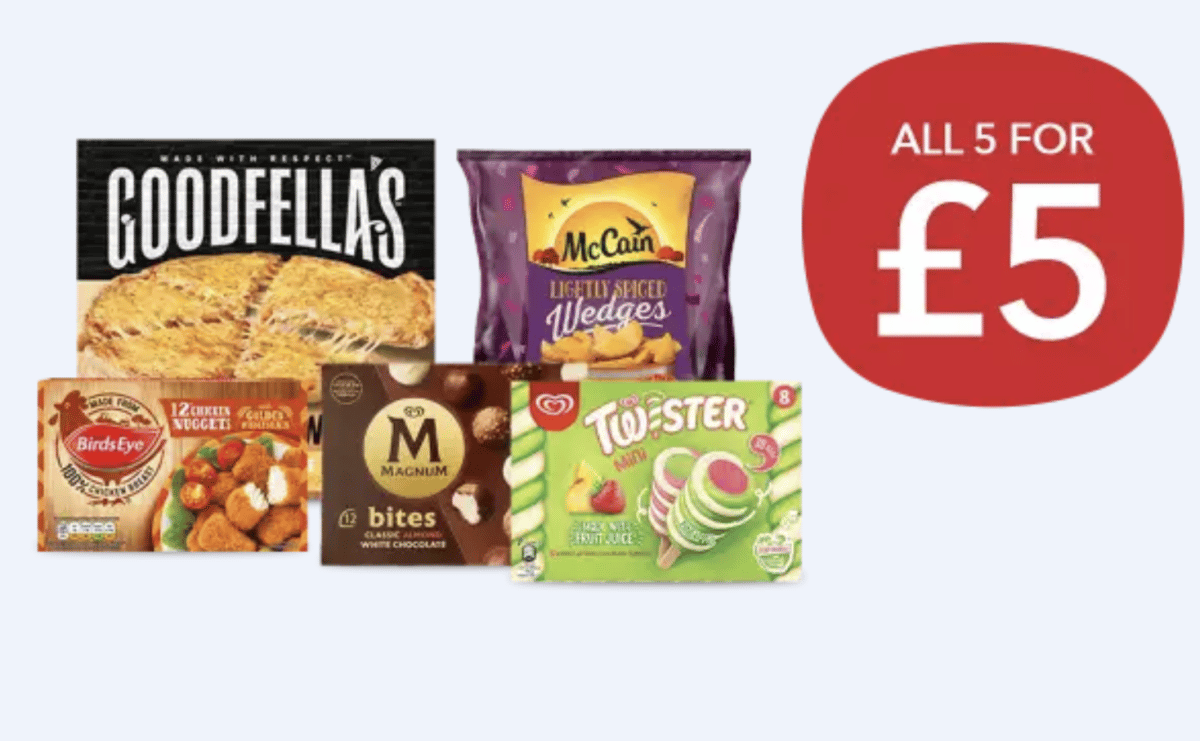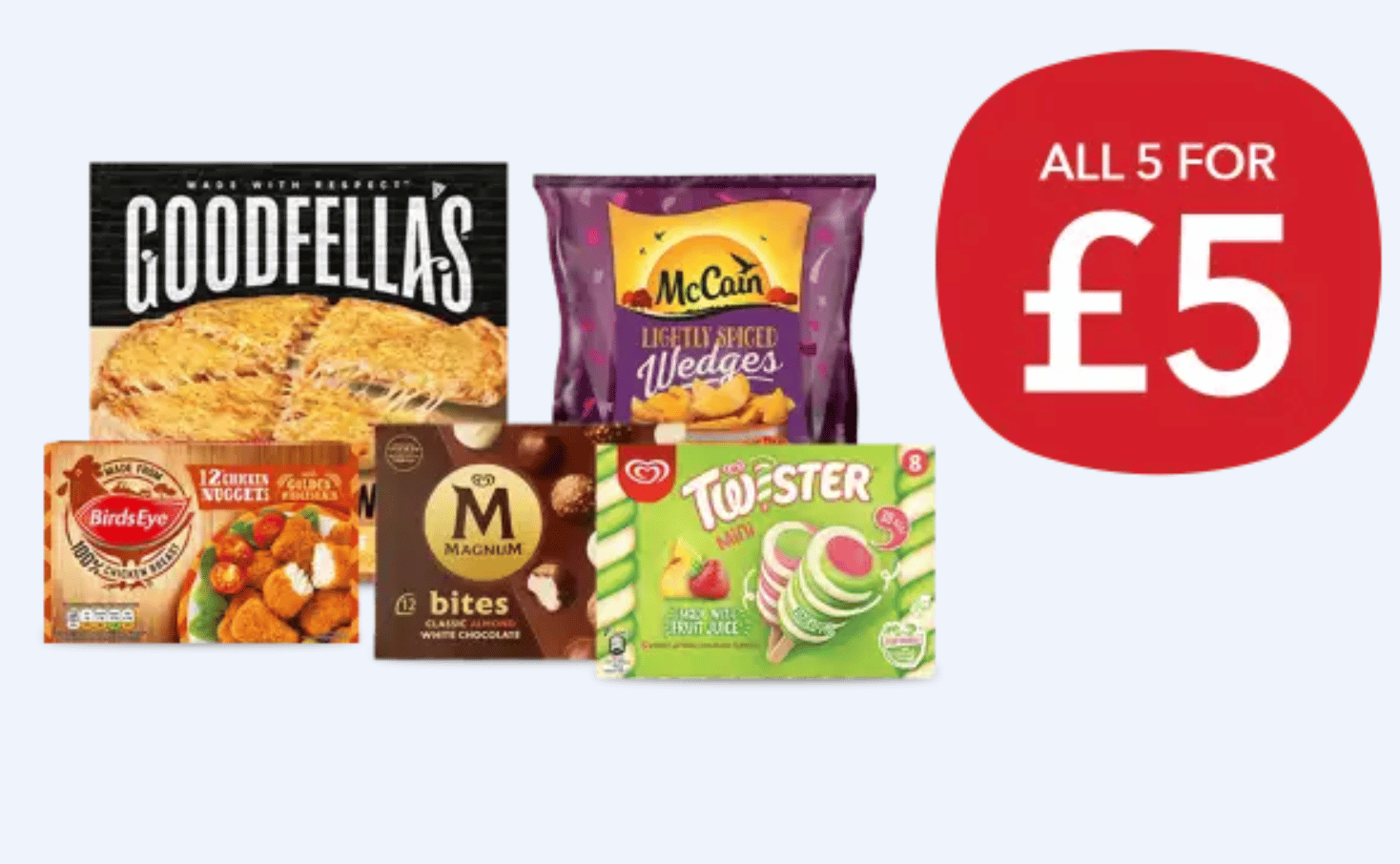 Here's what you get from Co-op for £5:
Goodfella's Thin Crust Margherita Pizza 190g
Birds Eye 12 Wholegrain Nuggets 650g
McCain Lightly Spiced Potato Wedges 452g
Walls 8 Mini Twister 400ml and
Magnum Bites 140ml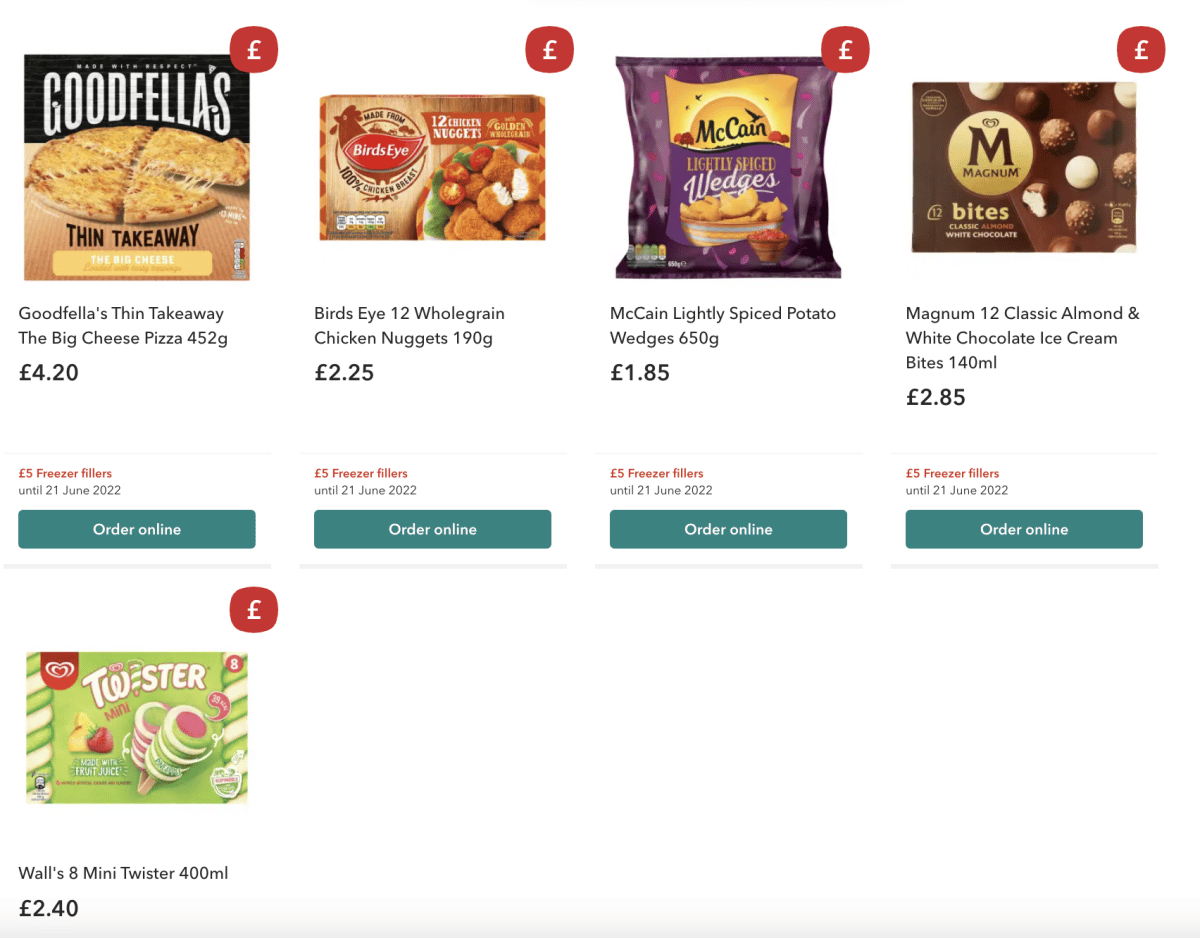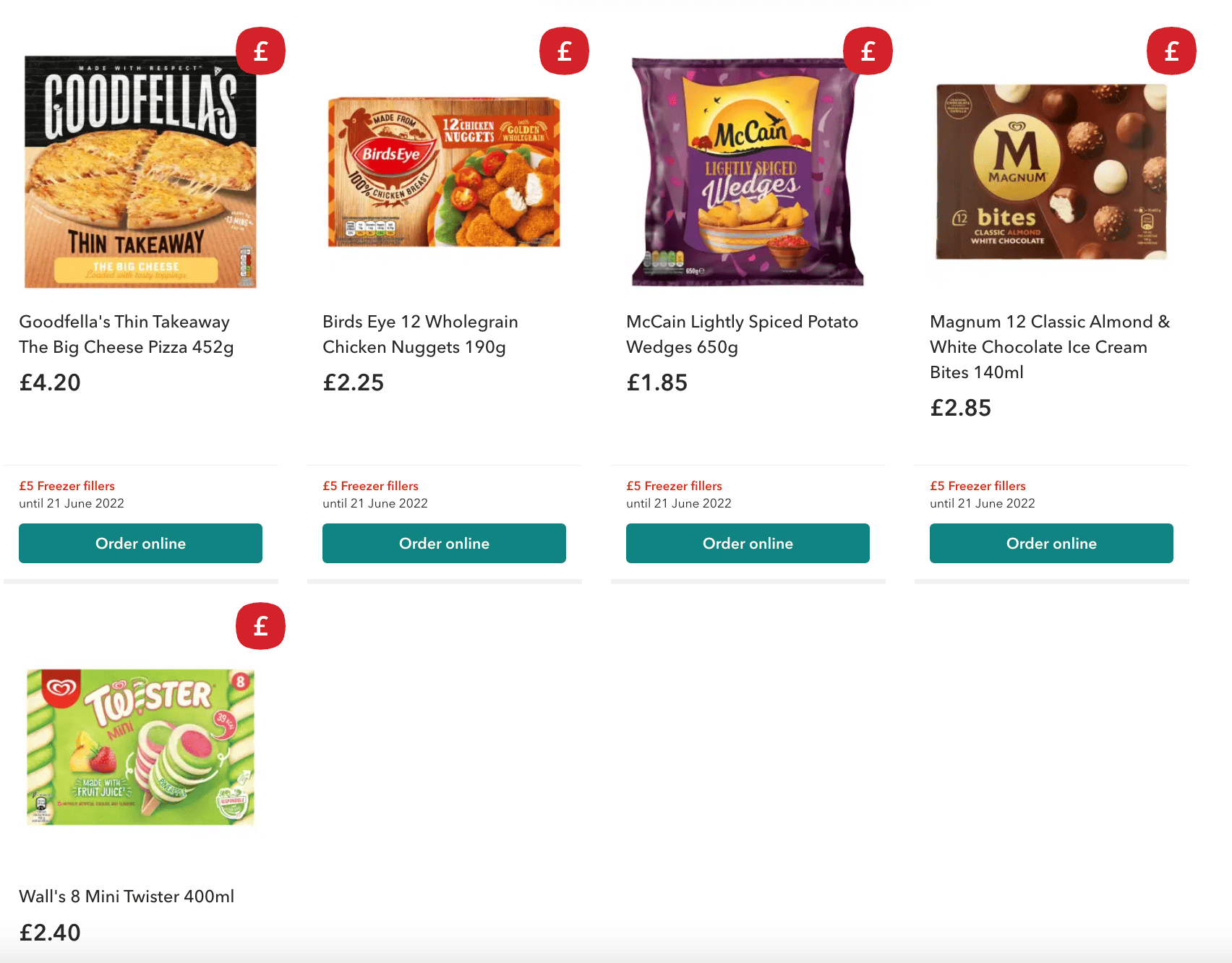 The deal is also not available in all stores so don't get your hopes up before heading to the shop.
A full list of Co-op stores taking part in the deal can be found here.
The deal also runs in a number of Nisa stores that stock Co-op foods.
You're also only able to get a big discount if you buy all the items in the same transaction.
Unfortunately, you're not able to substitute any of the foods.
This current Co-op meal deal runs until 21 June 2022.
And, don't forget, you can get 10% off the Co-op deal if you have an NUS/TOTUM card, making the deal just £4.50.
This isn't a one-off deal and Co-op should release a new £5 meal deal at the end of the month.
Co-op delivery
You're able to get Co-op online delivery and delivery via Deliveroo for loads of essentials.
This Co-op deal is available for delivery.
Not all Co-op stores offer direct delivery at the moment, but you can get Co-op food with Deliveroo.
If you wanted to shop with Co-op using the Deliveroo app, you can get your food delivered in as little as 15 minutes.
Get £10 credit to spread across your next 4 orders with Deliveroo.
Many stores are also offering delivery or collection of this deal within two hours via the online shopping site.
You'd need to check by postcode, as not all stores are set up yet.
Co-op discount code
EXPIRED:: If you're planning to shop online and take advantage of their delivery or click and collect, you can currently get £5 off a £25 spend.
The Co-op voucher code works for online orders only and is valid until Tuesday, 15 March 2022.
Use the code DEALDROP5 at checkout.
The offer can't be used against first stage baby milk, postage stamps, lottery purchases, gift cards and vouchers, phone cards, cigarettes, tobacco, and carrier bags. Alcohol products will not count towards the minimum spend threshold.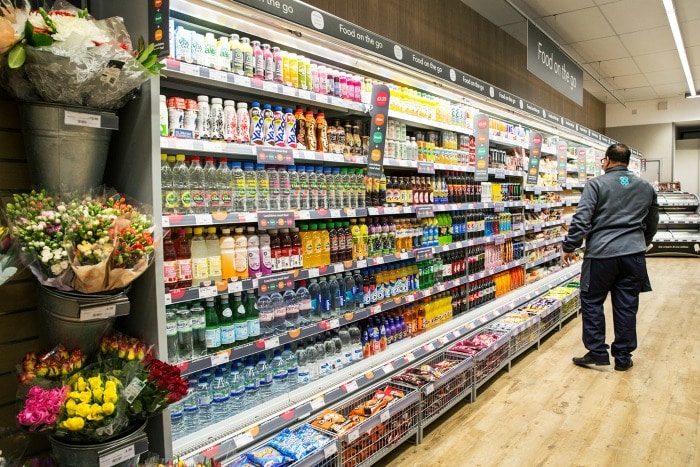 Looking for more deals and offers on food and drink?
Also running is their Super Saver deal, usually, it's the £5 Coop pizza deal, but it's currently an Indian meal deal for £7 (which is still a great bargain)!
If you're after pizza deals, you want to check out the Iceland pizza deal which is great for a takeaway.
Don't forget the Asda pizza deal where you also get a voucher to watch a movie or a free cinema ticket.
Check out the latest 25% off wine offers from Tesco, Asda, Sainsbury's, Morrisons, and Aldi.
Check out the new B&M £5 meal deal or have you seen the £2 lunchtime meal deal at Poundland?
Shop elsewhere? Take a look at all of the other latest supermarket offers.